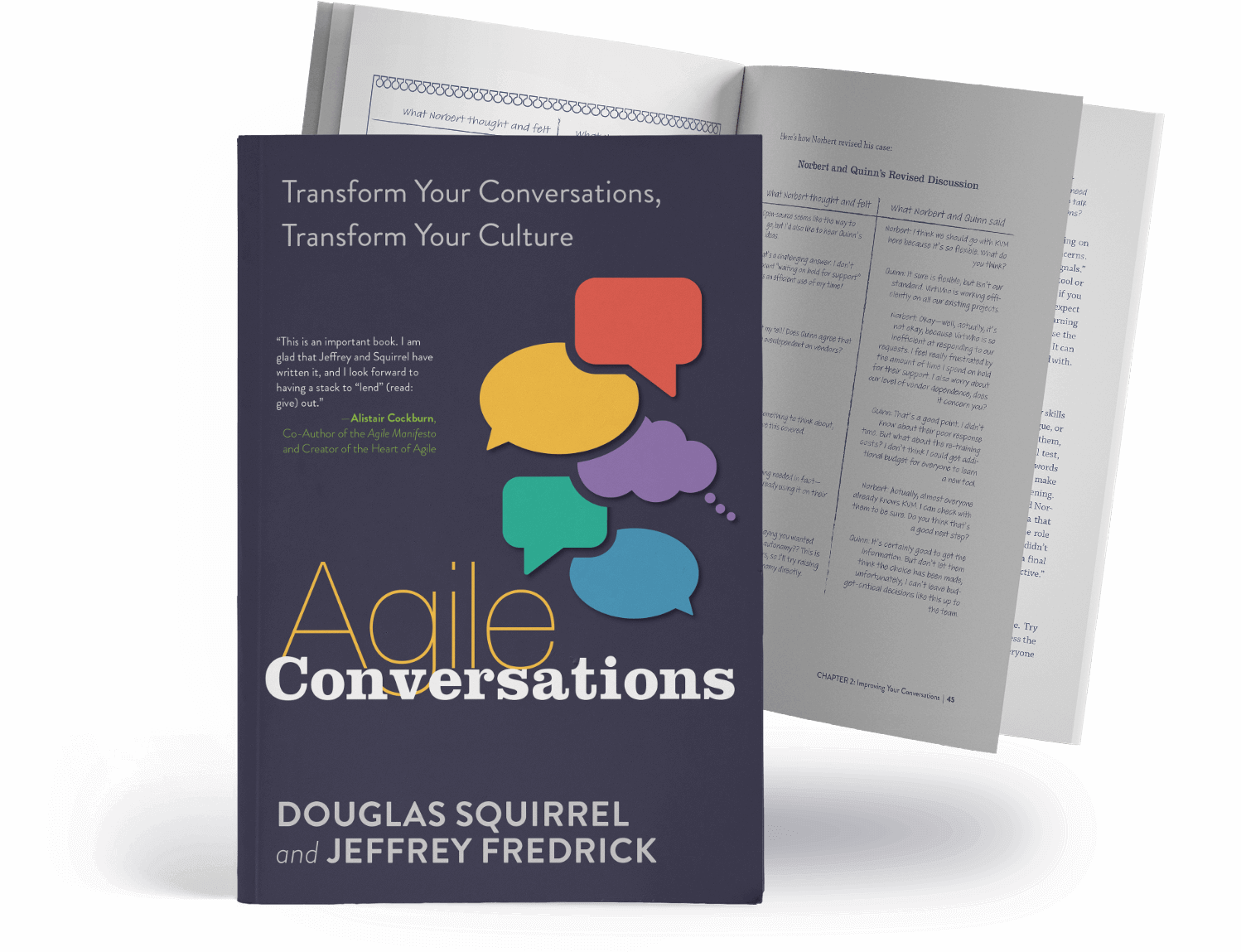 Agile Conversations Book
In our recent book Agile Conversations, we argue that the main reason organizations aren't effective is that they forget to share valid information, have difficult conversations, and build relationships. We show how to use techniques from Action Science to have the five key conversations of highly productive teams.
What is Conversational Transformation?
Learn How Difficult Conversations Unlock Successful Digital, Agile, Devops and Lean Transformations
Transformation is Essential
There is more pressure than ever to adapt and evolve. And for many companies incremental change is no longer enough. Radical changes to behaviour require a different culture. The question is how do you transform your culture?
Conversation is Key
Culture is an emergent property of all of your conversations. Change your conversations and you change your culture. However, our habits of conversation are deeply ingrained, and powerful cognitive biases work against any change.
Learn How to Change
Conversational Transformation is a skill. With disciplined practise, you can improve your conversations the way you'd improve your tennis game or your piano playing. We will try and inspire you, to show you how to practice. Doing the work? That's up to you.
Receive a free instructional video
The Conversational Transformation newsletter is packed with useful resources, and if you sign up today we'll send you our new video on 'Coherence Busting', an excellent technique to help you ask better questions and reduce your frustration!
Check out the podcast
With a new episode every week, The Troubleshooting Agile podcast covers all aspects of succeeding with agile software development, in a bite-sized problem-focussed format.
Listen now
Latest Posts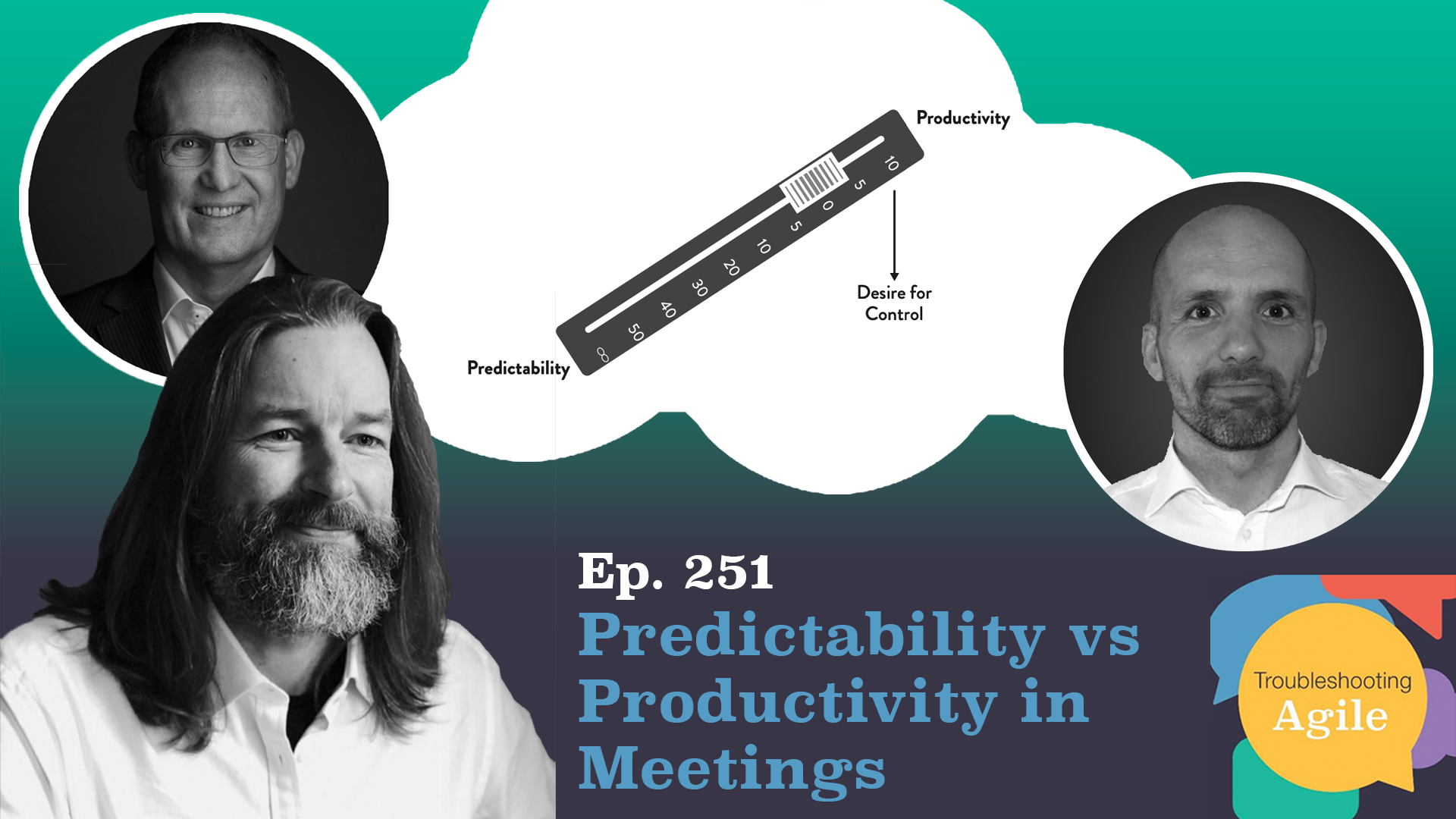 Join Jeffrey with guests Pascal Dufour & Ronald Doelen, recorded live at CITCON.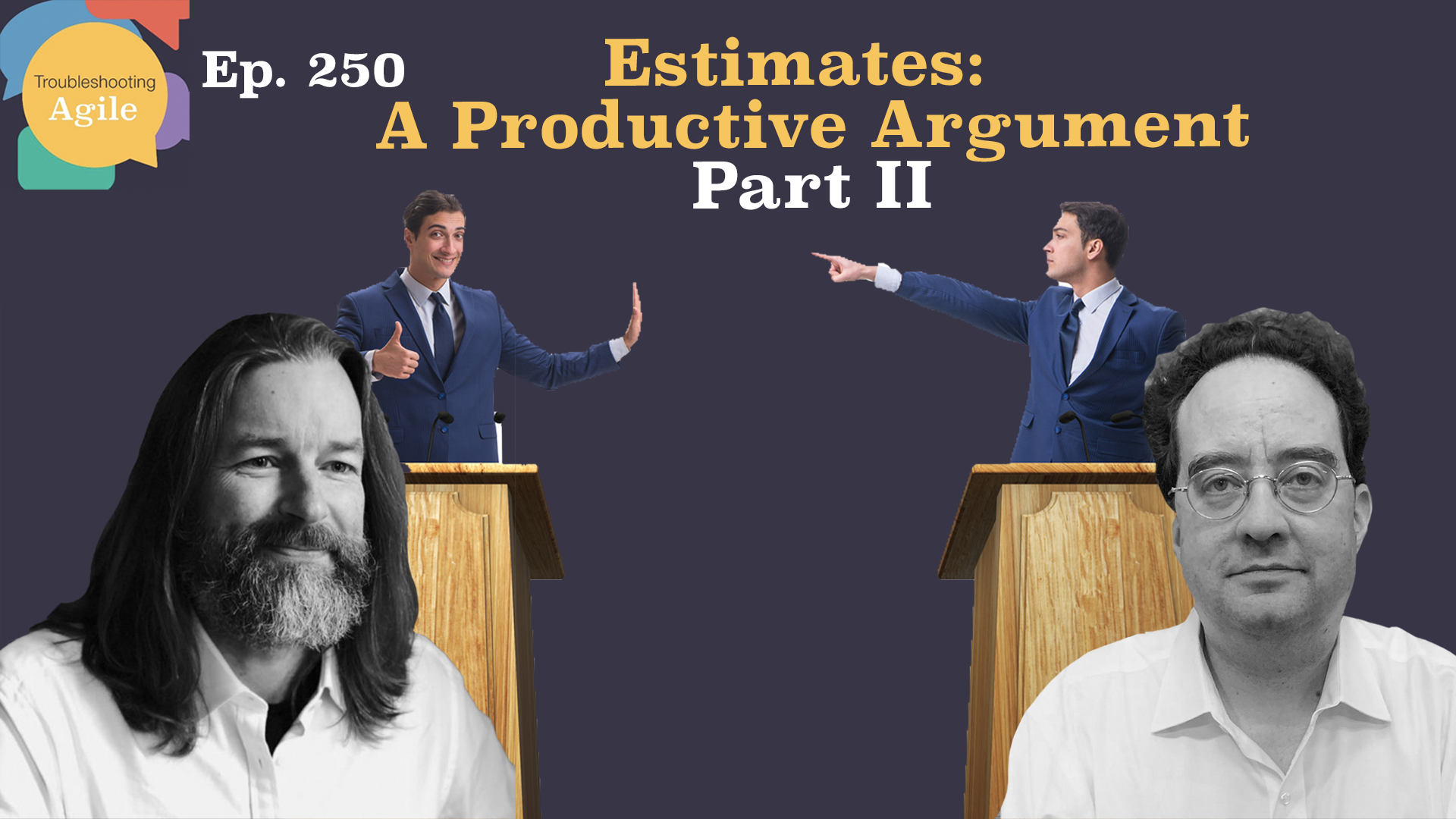 Following from last week, we discuss the value and risks of estimates when it comes time for a retrospective.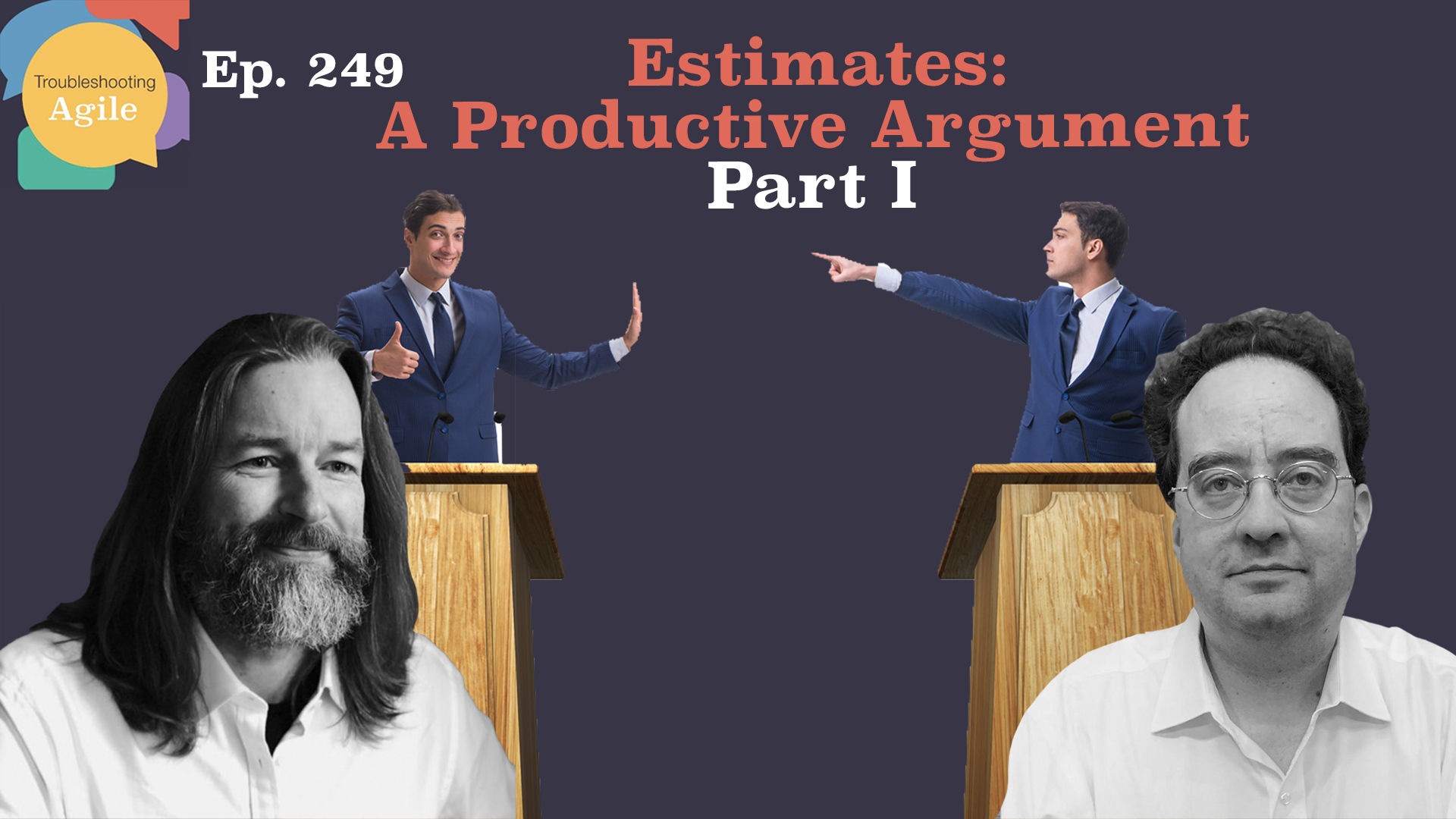 Inspired by our productive disagreement last week, we discuss the beneftis and perils of estimates, particularly if they become known outside the team.